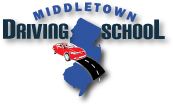 SERVICES
All of our services provide door to door service

16 year old package
Registering a 16 year old student for our six (6) hour behind the wheel package includes the following:
· Purchasing and processing of student permit at Motor Vehicle
· Vision Test at MVC and Written Test if needed
· 6 hours Behind the Wheel instruction focusing on;


– Seat, Steering Wheel and Mirror Adjustment


– Steering including proper hand positioning


– Braking-stop signs and stop lines


– Following distance-establishing and maintaining


– Turns-hand over hand and recovery of the wheel


– Hazard recognition


– K-turns


– Parallel Parking made easy


– Backing principles


– Highway Driving - entering, merging and exiting


– Defensive Driving Techniques


– Weather related conditions


– Safety First
· MVC validation and scheduling of road test for completed permit
· Insurance certificate provided upon completion of the 6 hours of instruction

6 hr Behind the Wheel Instruction
This instruction is offered for those students 17 and older who have obtained their own permit. The program is the same as for the 16 year old package and an insurance certificate will also be provided upon completion of the 6 hours of driving instruction.

Adult lessons
These lessons are for any students 17 and over who choose not to take the 6 hours of instruction.

Single lessons or refresher lessons
Anyone with a valid NJ permit, NJ driver's license or International license may take lessons to improve their driving skiils. Perhaps you haven't driven in a while, may not be comfortable driving or want to practice for road test then sign up for just an hour or two.

Road Test Services
This service is using our car for your road test. We will pick up the student, take him/her to MVC for their road test and afterwards will go into the building to assist them with the processing of their license. Many students combine this with a warm up lesson which would allow the student to drive to MVC, practice parking, kturns etc. with last minute instruction.

Defensive Driving Class
This is a 6 hour classroom course that is offered for point reduction, insurance discount or just for your own safety.